Areté's Sandbox Soiree: Bridging Communities for Collaboration and Empowerment
Esteemed guests from The Asia Foundation (TAF), Centre for Humanitarian Dialogue (CHD), and talented artisans from Sulu came together at Areté's Eduardo J Aboitiz Sandbox Zone for the Sandbox Soiree.
One of the key highlights of the event was the discussion surrounding the ACCELERATE program, a joint initiative by The Asia Foundation and the Centre for Humanitarian Dialogue.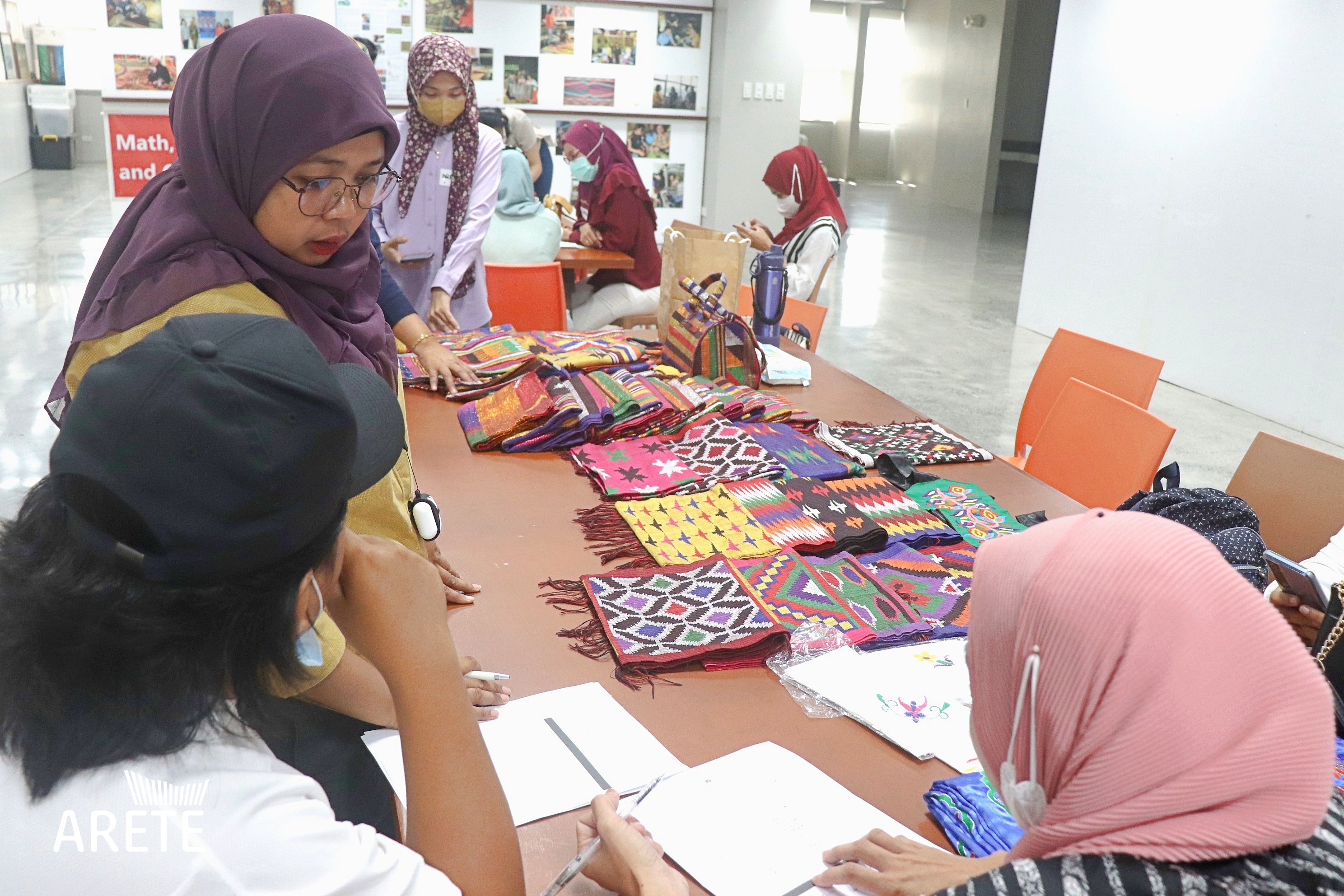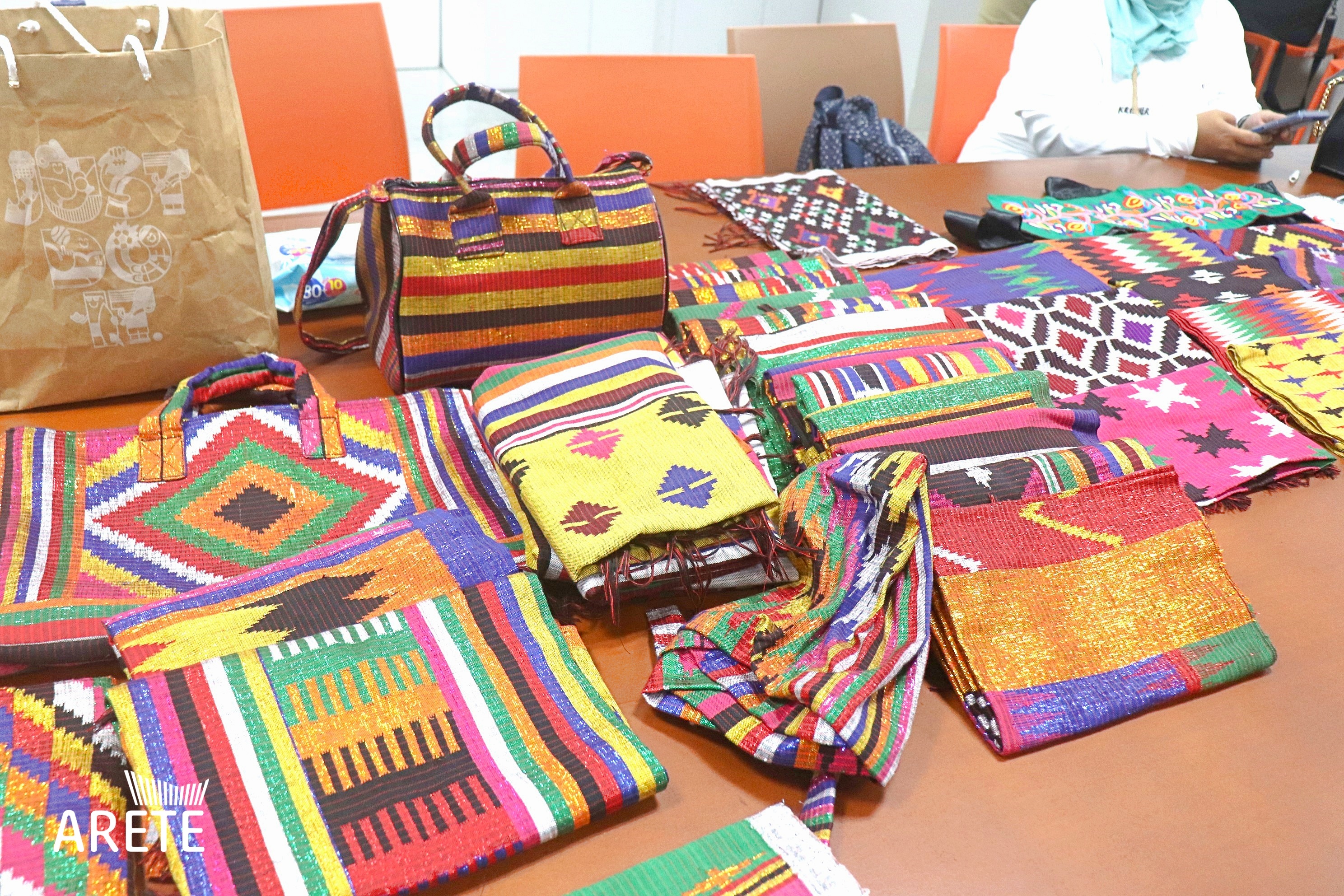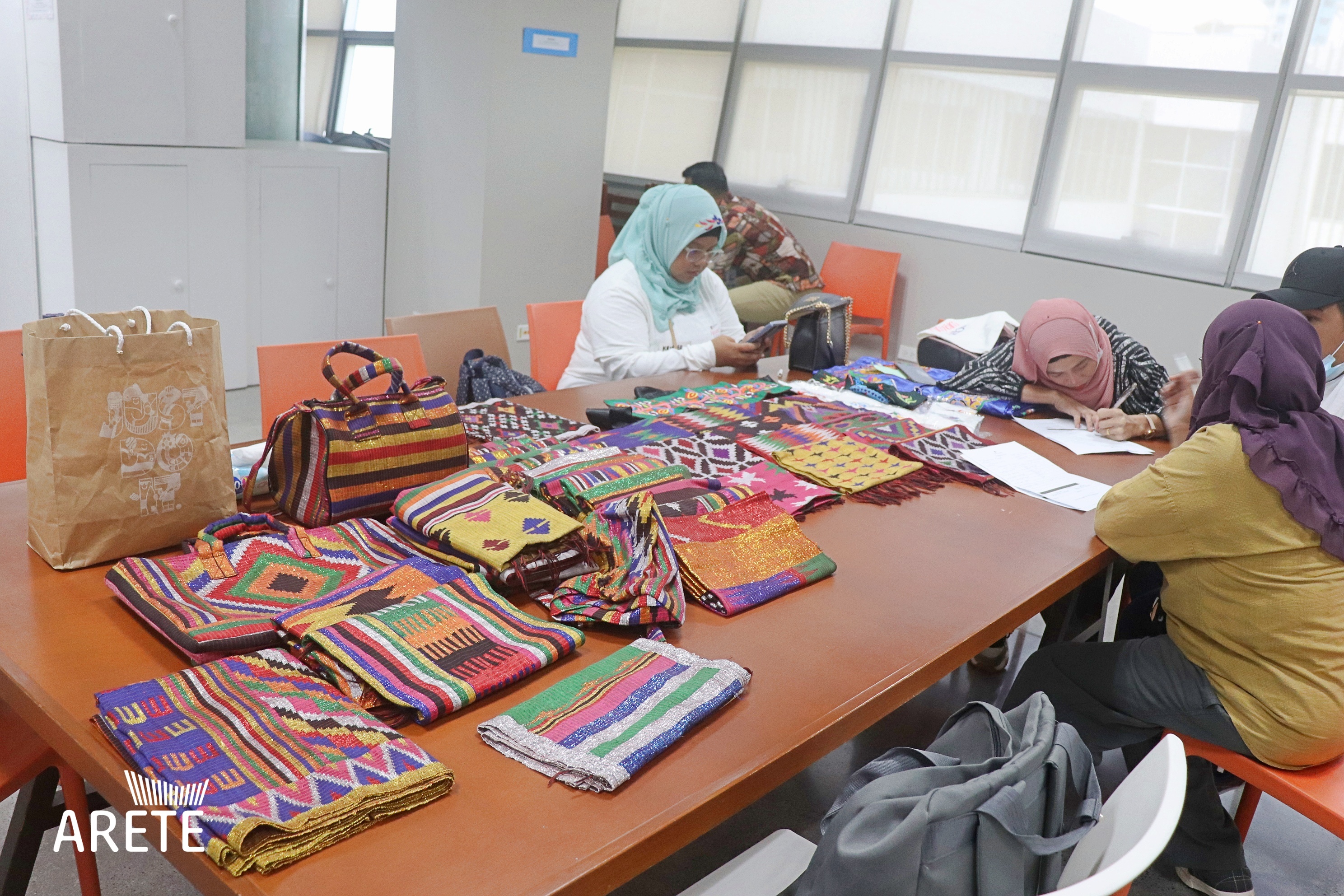 ACCELERATE aims to uplift vulnerable and marginalized women in the Sulu and BARMM (Bangsamoro Autonomous Region in Muslim Mindanao) region by equipping them with essential skills, facilitating their access to markets and capital, and providing invaluable mentoring and coaching support. By fostering partnerships, the program creates a solid foundation for these women to thrive as entrepreneurs.
The Sandbox Soiree proved to be an influential platform for all attendees, including representatives from departments such as the Ateneo Intellectual Property Office, Department of Interdisciplinary Studies, Department of Political Science, Institute of Philippine Culture, Department of Sociology and Anthropology, and the Department of Filipino.
Together, they explored potential collaborations and engaged in meaningful discussions on how they could utilize their networks, expertise, and academic resources to support the ACCELERATE program.
This active involvement showcased their dedication to empowering women in Sulu and the BARMM region, aligning their efforts with the program's overarching goals and objectives.
The event was made successful thanks to the following: Jerryll Reyes and French Vibar of The Asia Foundation; Regina Gaza of Business Fair Trade Consulting; Andrea Bernarte and Muriel Magadia of Centre for Humanitarian Dialogue; Rambie Lim of ACCELERATE Sulu; and all the participants who dedicated their time, expertise, and enthusiasm. Together, their collective efforts and unwavering support contributed significantly to the resounding success of the Sandbox Soiree.

To learn more about the ACCELERATE Women's Entrepreneurship for Peace and Prosperity program, visit https://asiafoundation.org/202...;
An initiative of the Sandbox Programs, the Sandbox Soiree aims to connect individuals from various disciplines and have them build ideas and address a problem area together.
For more information about the Sandbox Programs, visit https://arete.ateneo.edu/progr....