Ricardo Abad Reaps Back-to-Back Recognitions for Theater Achievements
Gintong Parangal is a new Filipino award-giving body that names individuals and groups that have made a positive impact in Philippine society, notably in education, journalism, media, arts and culture.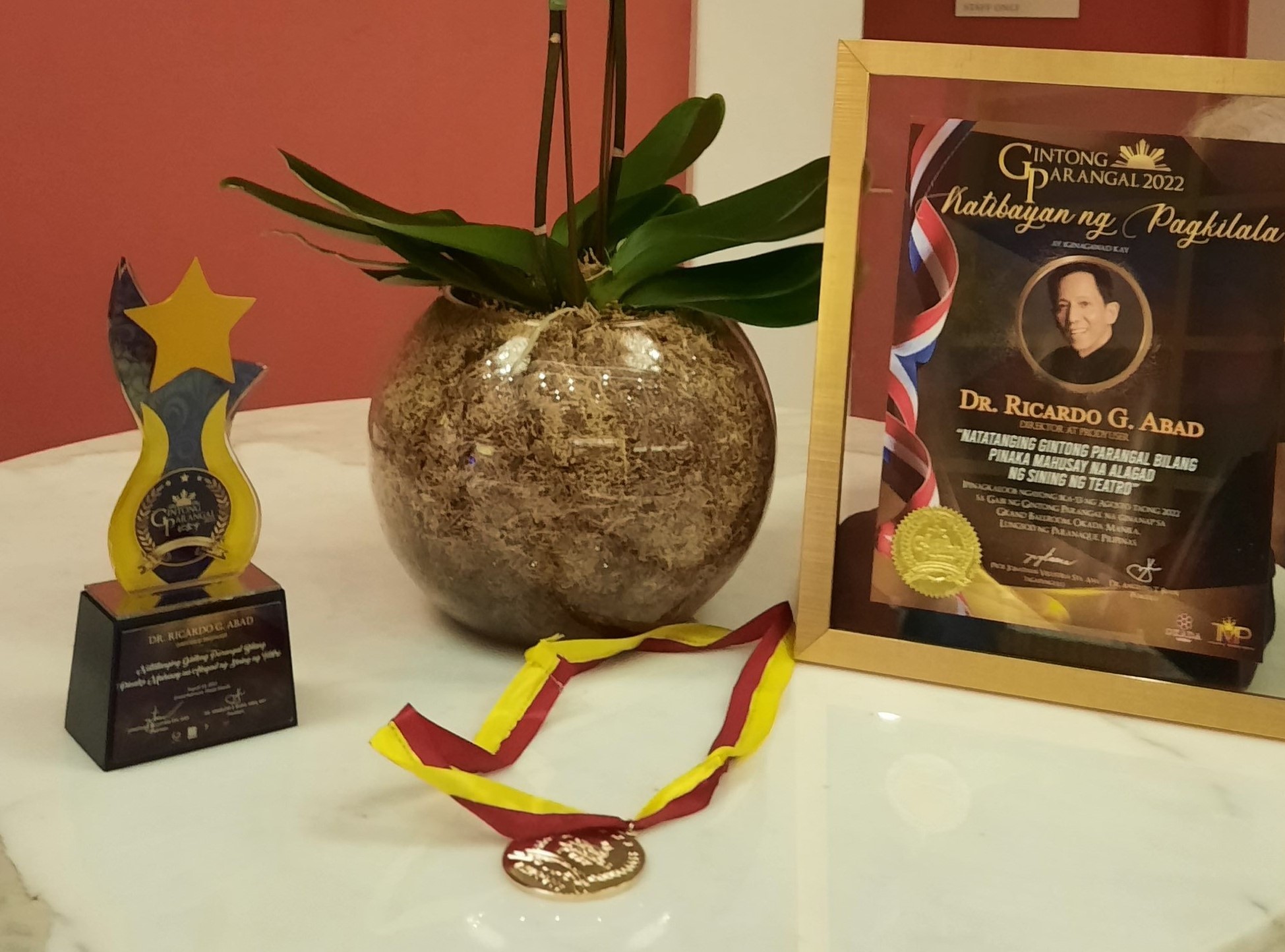 This year, the award for theater, the Natatanging Gintong Parangal bilang Pinakamahusay na Alagad ng Sining ng Teatro, went to Dr. Abad for his outstanding contributions as director and producer. The award alluded to his consistent and decades-long work with Tanghalang Ateneo, Ateneo Fine Arts, and now, Areté, as well as his applied theater work with Role Players.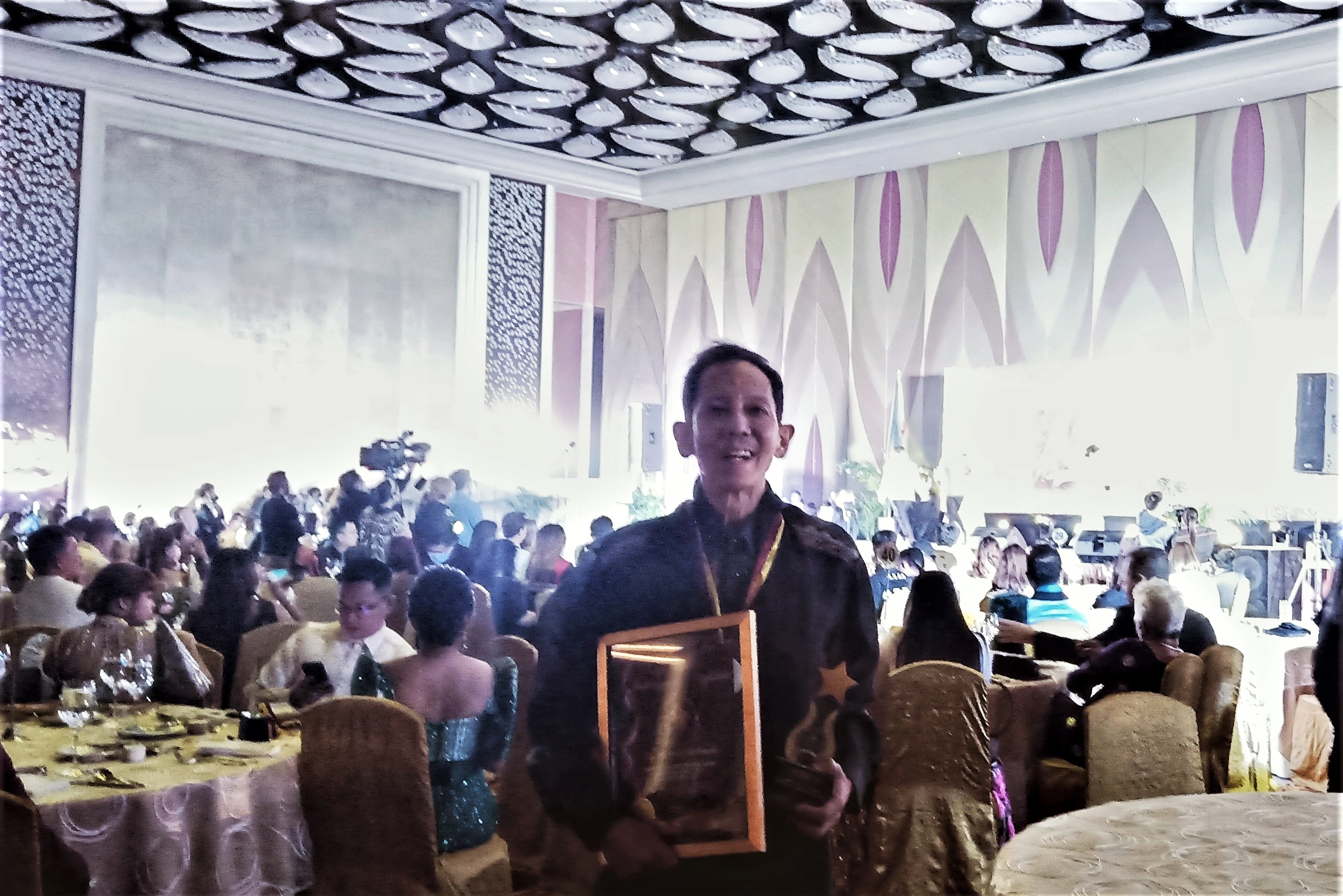 The awarding ceremonies took place at the grand Okada Manila last August 14.
Dr. Abad thanked the organizers for the honor and said he shares the award with the students, teachers, theater artists and school administrators from the Philippines and abroad who accompanied him on his theater journey. He noted that many of his student artists are now exceptional theater makers who deserve awards like the Gintong Parangal.
Meanwhile, in July 2002, the Thalia Theatre in Hamburg, Germany, saw the International Association of Theatre Leaders (IATL) launch. This global alliance assembles leaders in performing arts in the spirit of international dialogue and cooperation.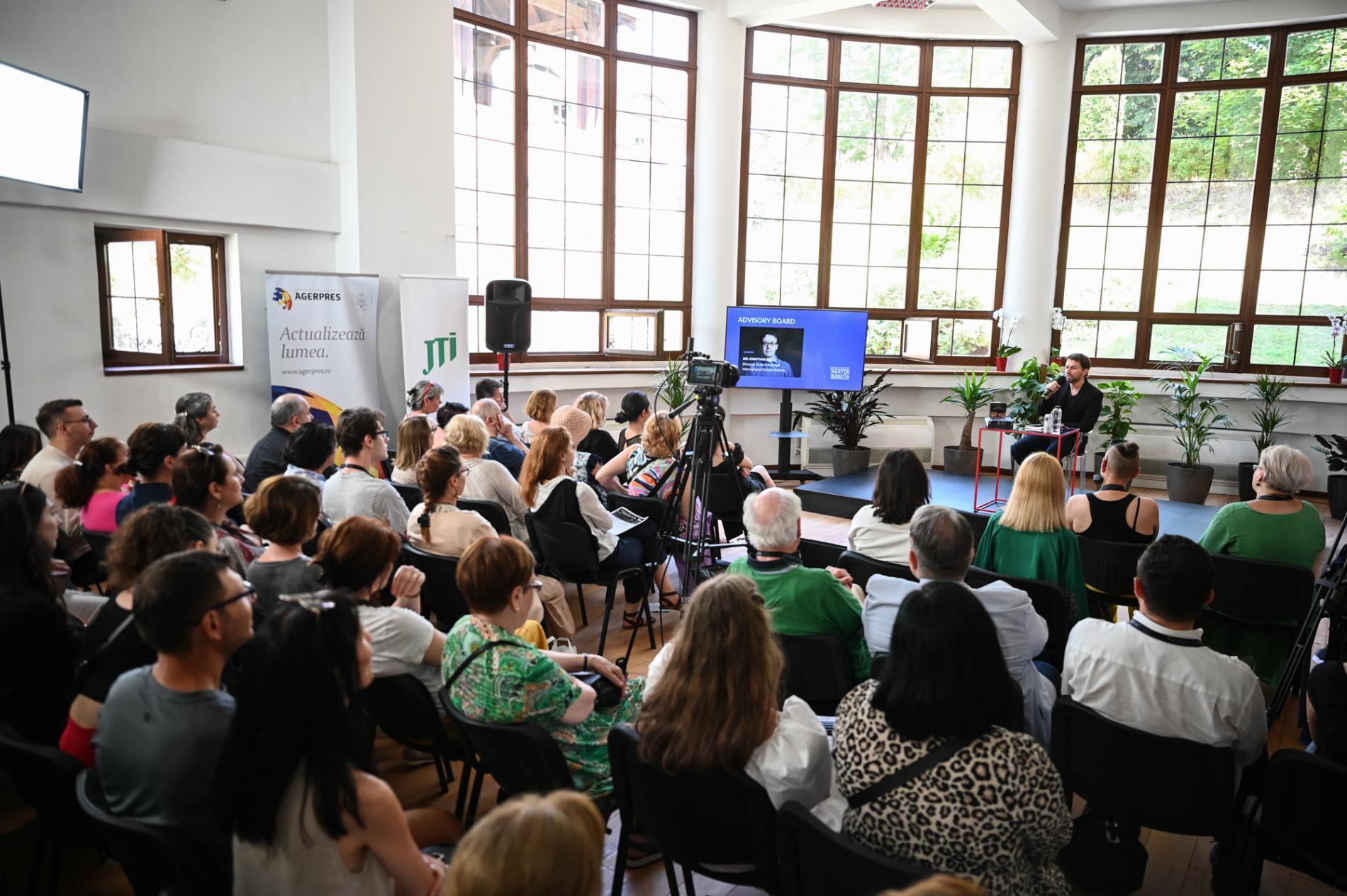 Its founder, Dr. Octavian Saiu, a theater scholar and cultural facilitator based in Romania, sets out the context that gave rise to the association. "What the world of theatre and the theatre of the world need now," he says, "is leadership – in other words, the vision, the energy, the talent, the ability, the expertise of those who can help everyone else fulfill their goals and live their dreams. In the face of so much adversity, it is only through such values that theatre can regain its strength."
Central to the IATL is a ten-person Advisory Board that represents, in Dr. Saiu's words, "the symbols of artistic and intellectual excellence…that will help "build a global platform of professional connectivity for performing arts." An important focus is the emerging theater leaders of different nations, and towards this end, the Committee is planning The International Workshop Series for Emerging Theatre Leaders. For more information, check out https://theatreleaders.org/.
Dr. Abad joins leading world theater personalities as a member of this Advisory Committee. His many persuasive presentations in global forums over the past three years on the effect of the pandemic on theater education, and his successful effort to get a regional consortium of theatre schools recognized by the International Theater Institute and UNESCO, helped to assure his place in the Committee.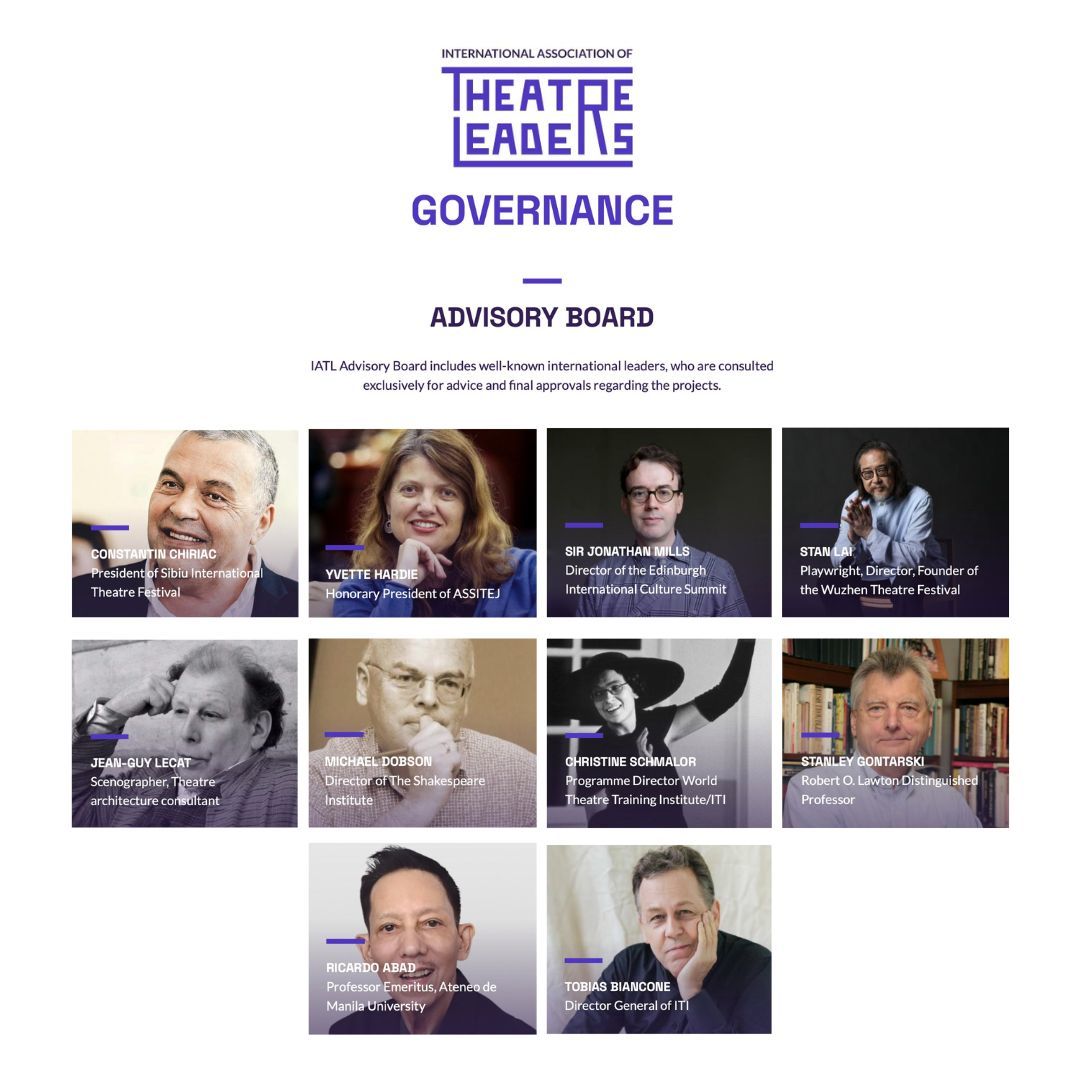 As he assumes this new responsibility, Dr. Abad continues his international theater work as President of the Asia-Pacific Bond of Theater Schools and as Board Member and Treasurer of the Asian Shakespeare Society.