UPCOMING: Sandbox Open House on September 23-24, 2022
On September 23 and 24, Areté will be hosting an Open House to unveil the various ideas being developed in the Sandbox Zone.
The Sandbox Open House is an important event as it highlights Areté's thrust towards innovation, as well as its mission to showcase creativity at work in the arts and sciences. It also allows the public at large to see the pioneering efforts of the Sandbox Residents in addressing an important issue.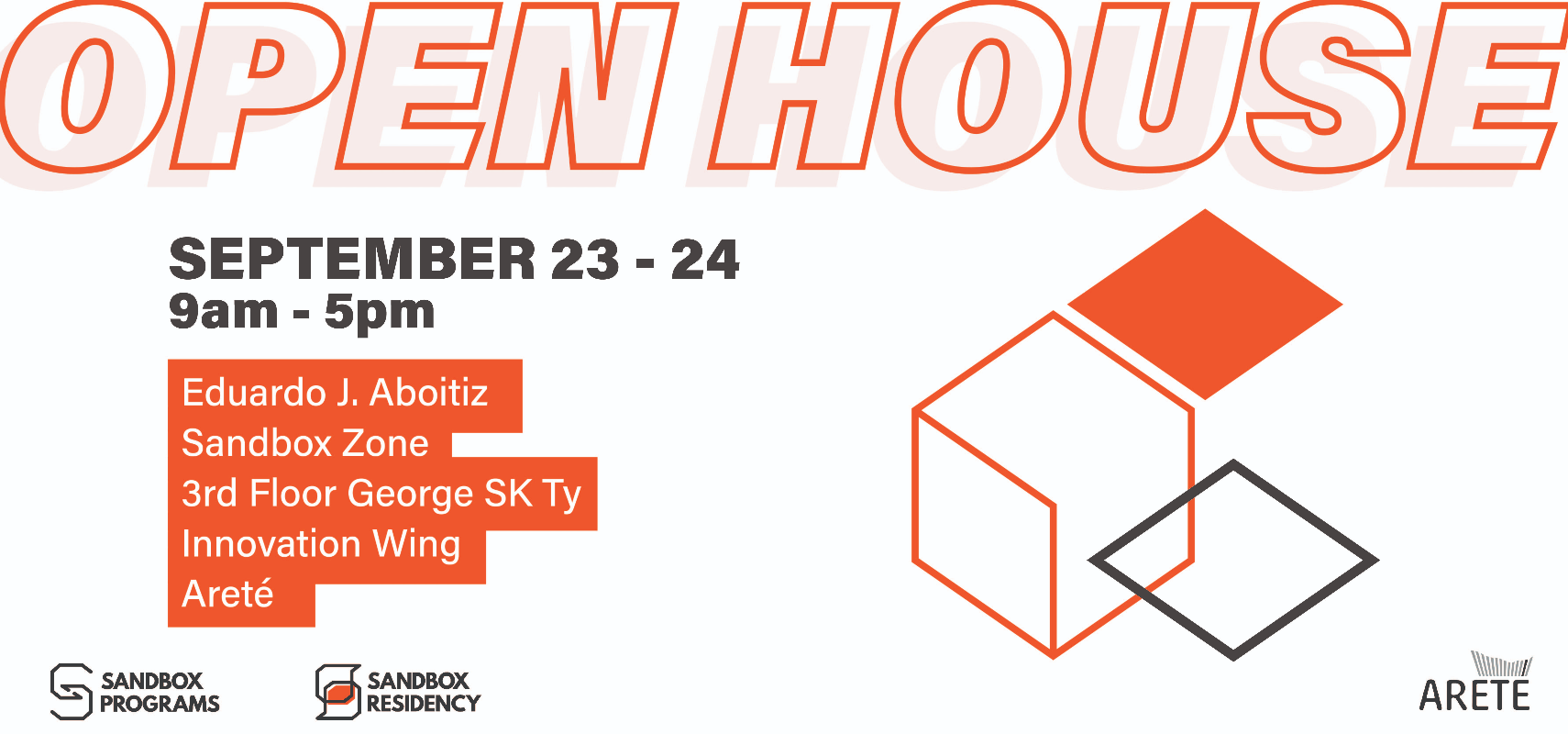 Recipients of Areté's Sandbox Residency Grant and Members of the Sandbox Co-Lab program will be present to discuss their respective projects, and share insights gained through their engagement with issues in culture, sustainability, health, and the arts.
Venue: Eduardo J Aboitiz Sandbox Zone, 3rd Floor George SK Ty Learning Innovation Wing, Areté
Date: September 23 - 24, 2022 (Friday - Saturday), 9am to 5pm
This event is open to the general public. (Pre-register for campus access: bit.ly/SandboxSeptVisit)
For inquiries, email sandbox.arete@ateneo.edu.